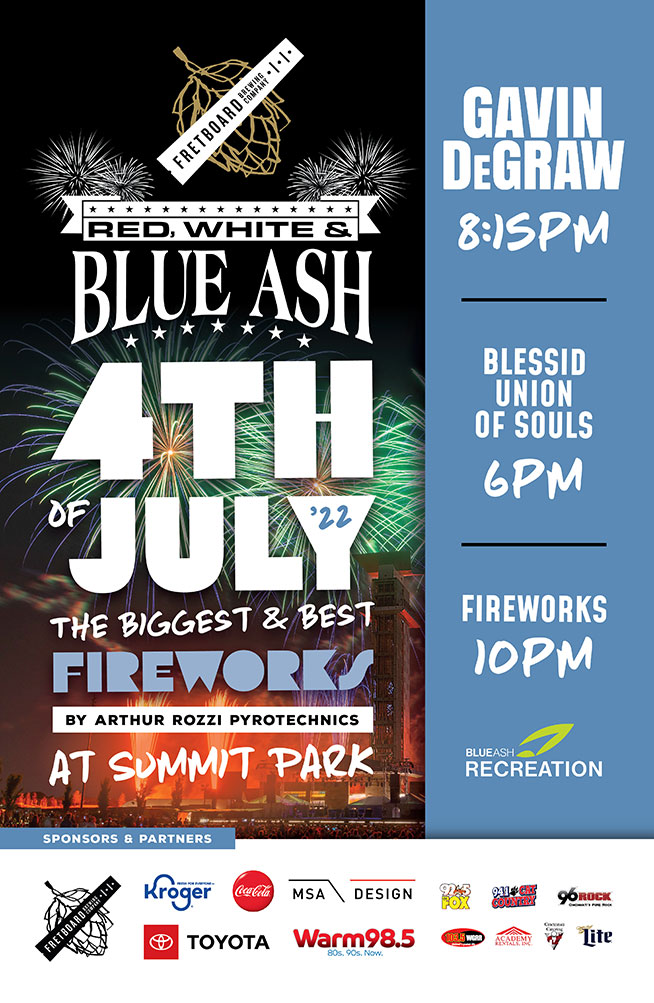 Join us at the tri-state's biggest and best Fourth of July celebration – Fretboard Brewing Red, White and Blue Ash at Summit Park!
It's America's birthday party at Blue Ash Summit Park and a free concert with Blessid Union of Souls and Gavin Degraw.
Followed by a spectacular 4th of July fireworks show from Arthur Rozzi Pyrotechnics.
And make sure to visit the Dave & Buster's family area and the business district from Integrity Express Logistics.